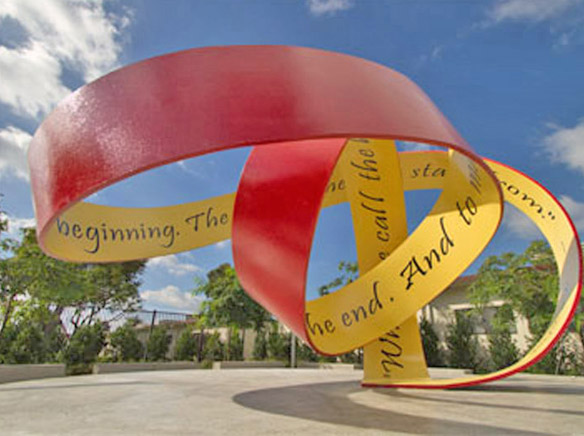 June is Education Month in Paramount, with the Paramount City Council recognizing the top teachers, classified employees, administrators, and students in the Paramount Unified School District.
It was proclaimed in late May this year to split the honoring of personnel into two Council meetings, on May 23 and June 13.
At the former meeting, the following District employees were recognized.
Alondra Middle School
Teacher—Claudia Crystal Latorre
Classified—Ernestina Flores
Buena Vista High School
Teacher—Luis Ayala, Jr.
Classified—Craig Graham
Collins
Teacher—Ligia-Elena Diaz
Classified—Consuelo Avila
Gaines
Teacher—Ann Juarez
Classified—Esli Gomez
Early Childhood Education
Teacher—Diana Amezcua
Classified—Alejandra Figueroa
Hollydale
Teacher—Tawny Bradley
Classified—Minerva Valle
Jackson
Teacher—Marisol Mejia
Classified—Alejandra Macias
Jefferson
Teacher—Marlene Morales
Classified—Michelle Carrillo
Keppel
Teacher—Cindy Tsang
Classified—Nichole McKinney
Lincoln
Teacher—Cristina Nuñez
Classified—Pilar Segovia
Los Cerritos
Teacher—Claudia Perez
Classified—Maria De La Torre
Mokler
Teacher—Oscar Loza
Classified—Liset Quintero
Odyssey STEM Academy
Teacher—Angelica Garcia
Classified—Sandra Gaitan
Paramount Adult School
Teacher—Olukemi Lalude-Davies
Classified—Mina Olmos
Paramount Park Middle School
Teacher—Pamela Rayanna Fernandez
Classified—Maria Zepeda
Paramount High School
Teacher—Keith Louie
Classified—Olive Fukofuka
Paramount High School West Campus
Teacher—Cynthia Jimenez
Classified—Romie Jimenez
Roosevelt
Teacher—Laura Black
Classified—Pedro Garcia
Tanner
Teacher—Irma Guzman
Classified—Yvonne Sanchez
Wirtz
Teacher—Mayra Dominguez
Classified—Laura Soto
Zamboni
Teacher—Ilka Jauregui
Classified—Teresa Gonzalez
District Offices
Classified—Cyndi Sedano
Maintenance and Operations
Classified—Jose Gonzalez
Support Provider of the Year—Adriana Larios
Classified Manager of the Year—Ofelia Larios
Administrator of the Year—Myrna Morales
Students
Then, at the June 13 City Council meeting, the following students were celebrated.
Paramount High School Valedictorian Marlen Hernandez Guiterrez, attending UCLA.
Paramount High Salutatorian Angel Munoz, going to UC Irvine.
The Strong Mind Award (top student in the graduating class at Odyssey STEM Academy) to Esteban Jimenez Jr., going to UCLA.
The Top 25 Academic students from Paramount High School, college-bound seniors with the highest GPAs in their graduating class who will be featured on banners along the Boulevard of Scholars on Alondra between Downey and Paramount.
Marlen Hernandez Guiterrez, UCLA
Angel Munoz, UC Irvine
Edwin Bautista, UC Irvine
Imara Zepeda, Chapman University
Christopher Kaing, UC Irvine
Jose Berdeja, Stanford
Nathalia Soriano, UC Santa Barbara
Jesus Hurtado, UC Irvine
Jael Alejandre, Cerritos College
Darian Valencia, UC Santa Barbara
Melanie Cabrera, UCLA
Vanessa Pena, UCLA
Kenyea Coleman, UC Berkeley
Ximena Sifuentes, Long Beach St.
Susana Rivera, Cal State Dominguez Hills
Erin Gonzalez, Cal Poly Pomona
Xena Moreno, UC San Diego
Christopher Velasquez, UCLA
Denise Huerta, Long Beach St.
Kimberely Ruiz Alvarez, UCLA
Lisette Esparaza Lozano, Chapman University
Rubi Valensuela Uriarte, UC Irvine
Juan Alvarez, Whittier College
Jasmin Plascencia, Long Beach City College
Saraí Novoa, UC Irvine
The top five students from Odyssey who will also be on our Boulevard of Scholars.
Esteban Jimenez, Jr., UCLA
Pamela Perez, UC Davis
Natalie Chiriboga, Cal Poly Pomona
Alexander Hernandez, Cerritos College
Paul N. Seehusen, Long Beach St.
The Top 5 Volunteers from Paramount High.
These students put in the most community service hours during their high school years and will be featured on banners at the Civic Center.
Retse Reynoza, 280 hours
Joany Martinez, 270.5 hours
Andrea Perez Aguayo, 266.5 hours
Andrea Rios, 222.5 hours
Carolina Sanchez, 217 hours
Momentum students
The Top 5 Momentum students from Paramount High who overcame early obstacles at school to become successful graduates and will also have banners at the Civic Center.
Corderro Bellamy
Juan Duenes Herrera
Martin Gonzalez
Saul Manzo
David Martinez
Millennium Scholar
Gates Millennium Scholar, funded by the Bill & Melinda Gates Foundation, one of only 300 student leaders a year chosen from across the United States with each receiving full funding for all costs to attend a four-year university.
Paramount High Jose C. Berdeja, attending Stanford and joins 20 previous Pirates who have been selected for this scholarship.
City officials congratulated them all and expressed appreciation to them for representing Paramount so well.