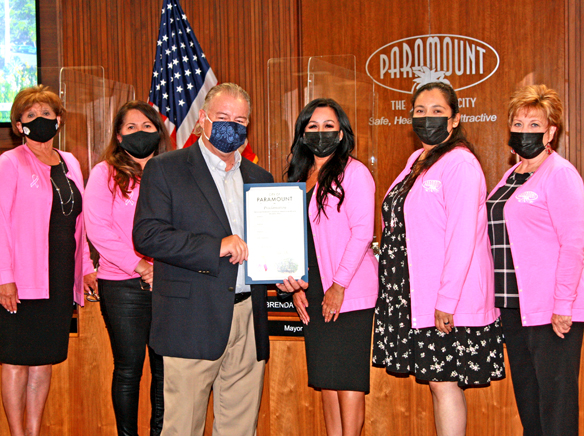 October was proclaimed National Domestic Violence Awareness Month by the City Council at its Oct. 5 meeting. (The council also declared October to be National Crime Prevention Month.) This is a time to acknowledge domestic violence survivors and be a voice for its victims. This crime is found in every community and affects people across a wide spectrum.
Domestic violence involves physical violence that is often accompanied by emotionally abusive and controlling behavior. The devastating consequences can cross generations and last lifetimes. Shockingly, an average of 20 people are physically abused by intimate partners, both women and men, every minute in this country. In addition, every year millions of children are exposed to domestic violence. Locally, Su Casa – Ending Domestic Violence has done important work in Paramount since 1979.
Their mission is to enable individuals and families to live free from domestic abuse and build partnerships with communities to help reach that goal. Su Casa's 24-Hour Hotline – 562.402.4888 – provides crisis intervention, safety assessment, and referrals to shelters and community agencies in English and Spanish. Callers in crisis are also able to receive confidential domestic violence support from a trained hotline representative. To learn more, visit sucasadv.org.