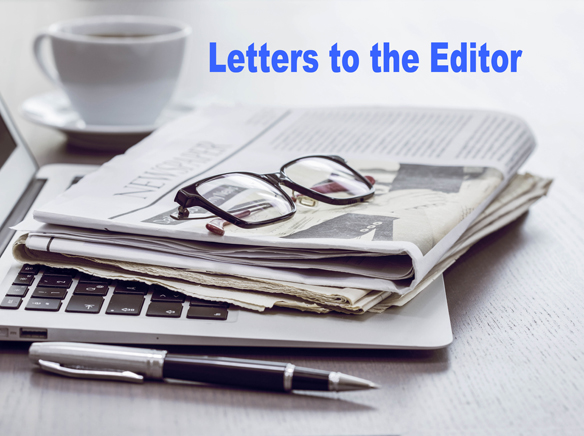 Editor's note: These letters were originally published in the Dec. 28, 2017 edition of the Paramount Journal.
Hofmeyer explains his vote
The reason I chose to vote for the election to be held in March of 2020 was not to suppress any citizen's right to vote.  Statistics have shown voter turnout is higher when candidates and issues to be voted on are associated with the presidential primary. Senate Bill 568, also referred to as the "Prime Time Primary Act", was signed into law by Governor Brown and received bipartisan support in the State Legislature. It consolidates the state and presidential primary votes, and moves up the primary election to March in presidential years to boost voter engagement, reduce costs for local elections and limit voter confusion. "The Prime Time Primary Act puts California voters in the front seat in choosing our next president and will change our elections for the better," stated Senator Ricardo Lara (D-Bell Gardens). If the election is held in March of 2020 along with the presidential primary, voter turnout will be higher. Voter turnout for the last city council election was approximately 10 percent. Many citizens would appreciate only having to go to the polls one time to cast their vote for presidential nominees and city council members. The money the city will save can be invested in improvements and opportunities that will benefit the residents of the city.
Daryl Hofmeyer
Paramount councilman
Martinez defends her vote
I, Vice Mayor Diane J. Martinez voted to have our next City Council Election in March 2020.
My decision to vote for this date is based on the following:
First, the November statewide general elections involving a presidential election historically have the highest voter turn out, followed by a presidential primary election.
Second, in March 2020, there will be a presidential primary election. Therefore, an increase in voter turnout would be higher in March as opposed to the November 2018 election.
Finally, moving the City's election to March 2020 would comply with SB 415 and SB 568. The City of Paramount would be in compliance with State Law.
Diane J. Martinez
Paramount councilwoman
Lemons explains her vote
My decision to vote for a 2020 election was not easy to make. However, I am a person who gathers information and votes on facts. Based on the facts it is my belief that a 2020 election will accomplish the original intent of the bill which is to increase voter participation.
According to data that was provided by the City Clerk the greatest voter turnout occurs during a Presidential primary and a Presidential election, neither of which will take place in 2018. The data showed that other November elections that were neither Presidential primaries or Presidential elections had a much lower voter turnout.
The November averages were higher due to the inclusion of Presidential races. Once you remove them from the equation the voter turnout is considerably lower.
In addition to the higher turnout taking place during Presidential elections I also considered the fact we just had an election nine months earlier at which time I was re-elected. These reasons were the basis for my decision.
Peggy Lemons
Paramount councilwoman