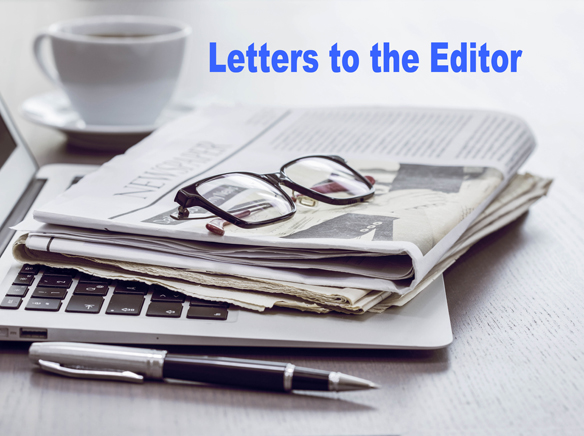 Editor's note: This letter originally appeared in the Jan. 4, 2018 edition of the Journal.
A resident calls for change
Paramount CA is in the spotlight and is drawing national attention on the denial of the voter's right to choose the next City Council election and the need for term limits. These three being Recalled: Mayor Peggy Lemons and Councilmembers Daryl Hofmeyer and Diane Martinez did not have the respect to ask the voters on the city website in a simple online survey to choose to vote in November 2018 or March 2020. They have 60 consecutive years on the council and voted to extend their terms by one year, thereby making this an issue of voter suppression knowing that a City Council election on November 6, 2018 in conjunction with a Statewide Election would result in a 40 percent increase in turnout. The math speaks for itself. Higher voter participation would lead to change on the City Council in Paramount.
Additionally, there are longtime conflicts of interests involving the 3 council members being recalled that have monetary of property dealings with metal processing companies that have been served violations by the SCAQMD and given shut down orders. It is important to report that the law firm that represented the town of Hinkley CA made famous in the movie "Erin Brockovich" is representing the residents and families of Paramount. Aerocraft Co., Anaplex Corp., Precision Castparts Corp., Carelton Forge Works Inc., Mattco Forge Inc., Press Forge Inc. and Weber Metals Inc. were served with a Class Action Lawsuit on Feb. 28 2017 by the law firm Giradi&Keese. Councilmember Daryl Hofmeyer, one of the Councilmembers being recalled has economic ties and conflict of interests involving one of the companies identified as one of the polluters on the lawsuit, Press Forge Inc. verified on California Form 700 Statement of Economic Interest obtained by L.A. Times reporter Tony Barboza listing offices owned by Daryl Hofmeyer and rented to Press Forge Inc., one of the companies named on the class action lawsuit. One of the gross polluters in our city. Mayor Lemons and Councilmember Martinez have received thousands of dollars in monetary and in-kind campaign contributions from the companies named in the lawsuit.
Paramount Voters: Sign the Recall Petition. We say what year our next City Council election will be.
Jane Granillo
Paramount