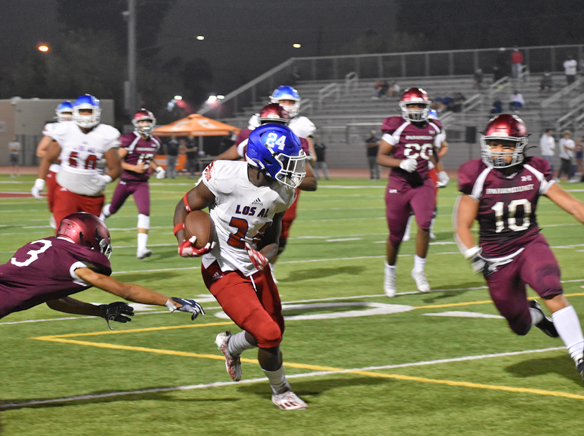 The Los Alamitos Griffins blew out the host Paramount Pirates football team to a score of 50 – 0 at the Sept. 3 non-league game.
The Griffins ended the first half up 43 – 0 and continued their onslaught into the second half. Paramount stood no chance against the Los Alamitos defense and offense.
With this win the Griffins move to a 3-0 record thus far in the season. The Griffins will now travel to Clovis, California to take on the Buchanan Bears on Friday, Sept. 10. Buchanan is 3-0 this season, having outscored its opponents by a combined score of 108-7.