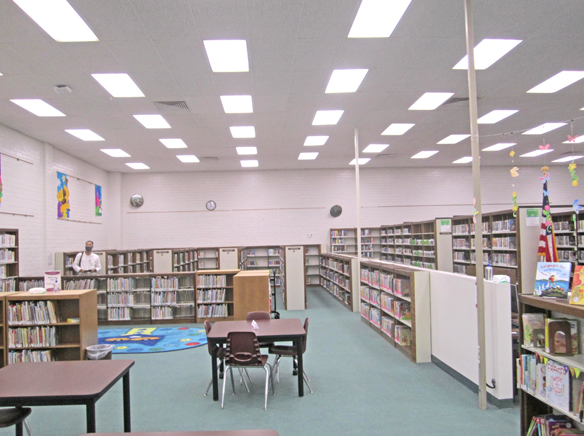 During their Tuesday, Dec. 6, meeting, the Los Angeles County Board of Supervisors unanimously approved a request to allocate $4.6 million in funds to the refurbishment of the Paramount Library, a branch of the Los Angeles County Public Library. The request came from the County's Department of Public Works. The money will come from the discretionary funds of Los Angeles County Supervisor Janice Hahn, who represents Paramount.
"I've always said that libraries are some of the most important places in any community. They're spaces for learning, for arts and culture, and so much more. And most importantly, they're for everyone. The Paramount library is overdue for an update," said Supervisor Hahn. "I want to thank former Mayor Lemons and her colleagues for bringing this request to my office. Together we're making sure that Paramount's residents have a top-notch library of their own."
The library, located at 16254 Colorado Ave., was built in 1967. The refurbished building will include a new customer service desk, an adult reading area, a teen area, a children's area with a homework center, an enlarged community room, two group study rooms, express-service self-checkout machines, public access computers, and Wi-Fi internet access. The plans also include adding windows to the building, which it currently does not have. The project will also repair and remodel the building's digital and electrical infrastructure, and improve access to meet current Americans with Disabilities Act guidelines.
Construction will start February 2023 and is expected to be completed by December 2023.